Huawei introduces its own credit card like the Apple Card
Huawei Card is the Chinese giant's latest venture into mobile finance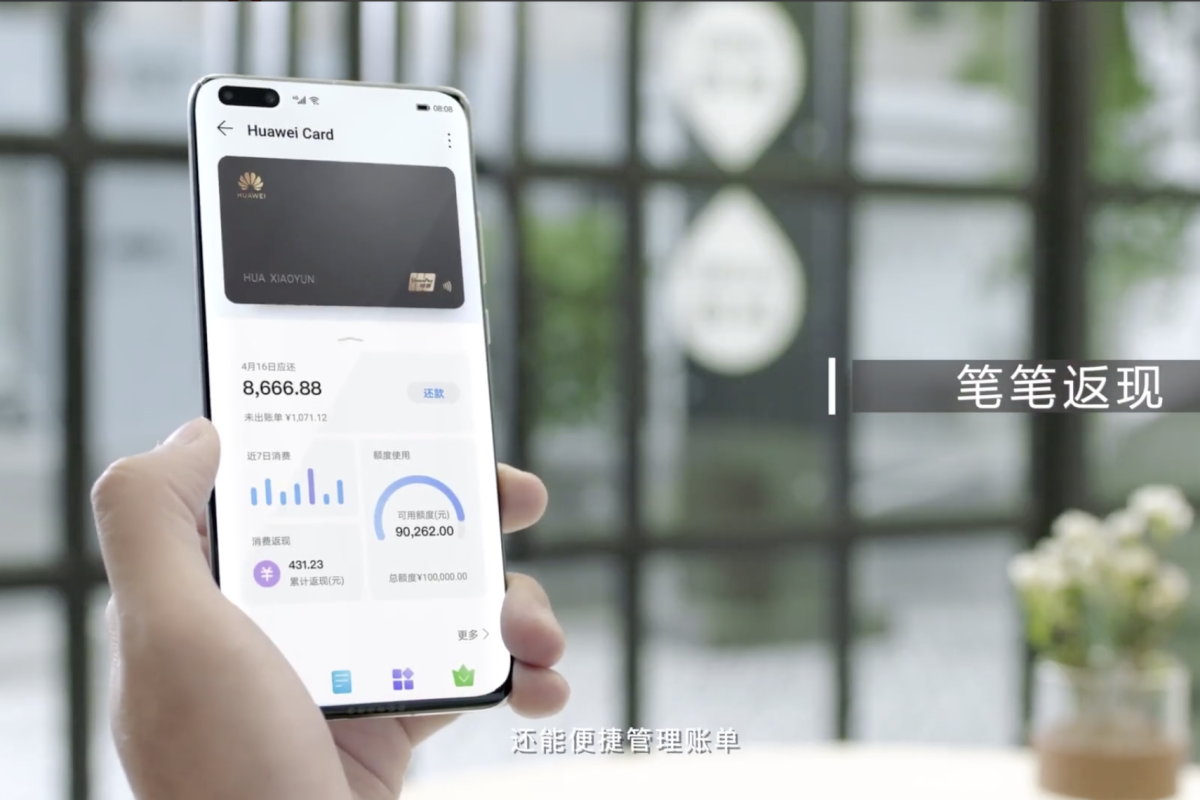 Venture capitalists get back to work in China.

Huawei Card appears to have no card number, just like Apple Card.
This article originally appeared on ABACUS

Remember last year when Apple launched its own credit card in the US? Now Huawei is following suit with the Huawei Card in China.
Just like Apple Card, Huawei Card is both a physical and digital credit card. Users can apply in minutes via Huawei's mobile wallet and receive cash rebates for purchases made with the card. Backed by Chinese finance giant UnionPay, the card supports paying by NFC and QR codes, China's favorite payment method. To ease privacy concerns, Huawei says biometric data linked to the card will not be stored in its cloud servers.
Unlike the no-fee Apple Card though, Huawei says it will only waive the card's annual fee for one year. That goes up to four years if the user opts to link the card with Huawei Pay, the company's electronic payment service.

Huawei Card was introduced during the company's P40 smartphone event in China on Wednesday. No release date was announced.
Sign up now and get a 10% discount (original price US$400) off the China AI Report 2020 by SCMP Research. Learn about the AI ambitions of Alibaba, Baidu & JD.com through our in-depth case studies, and explore new applications of AI across industries. The report also includes exclusive access to webinars to interact with C-level executives from leading China AI companies (via live Q&A sessions). Offer valid until 31 May 2020.